You are in charge of the functional safety life cycle of your site and wish to be able to incorporate cybersecurity ?
The new QualiCyber training course, built with the QualiSIL working group, is offered by Iso Ingénierie.
The objective of this training is to provide professionals with the necessary skills to integrate cybersecurity into the life cycle of Safety Instrumented Systems (IEC 61508 / IEC61 511).
Here is the link to access the training program : QUALI-Cyber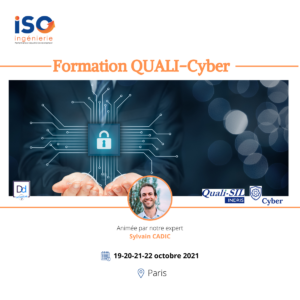 Do not hesitate to contact us for more information: aurelia.chardon@iso-ingenierie.com